Coloured Glass Splashbacks
Vibrant colours, contemporary style and a luxurious feel: this is what MyColourGlass is all about.
Our beautiful back painted coloured glass splashbacks and toughened wall panels will enable you to create a special atmosphere in your home or office, making your space truly unique.
The colour range is quite extensive, exceeding over 20 000 colours with the ability to match any of them at no extra cost. We offer a wide variety of standard sizes or you can choose a custom size.
Coloured back painted glass panels are a stylish, modern and practical way to brighten up your place.
Bespoke Glass Balustrades
Measured and professionally fitted. MCG offers glass balustrade systems to compliment any building be it commercial or residential. They offer clean clear views with a minimum of structural interference..
We are using toughened or laminated glass , or both, depending on your project requirements. If you need additional details, like a textured or frosted finish for privacy, we are providing that as well. The glass we use is compliant with all safety standards, ensuring suitability for indoor or outdoor use.
Glass Shower Screens and Enclosures
Glass shower screens are the ultimate in good use and looks for your bathing area creating a spacious and stream lined atmosphere for relaxing in.
All orders from MCGare custom designed for each customer, and made to measure using high quality toughened glass meeting the most rigid of safety standards. A large choice of stylish fixtures, such as handles and hinges, are yours to choose from along with you custom cut glass for your shower screen. Some of the fixtures include brass, powdered coating, modern chrome, and even gold plating, if you so desire.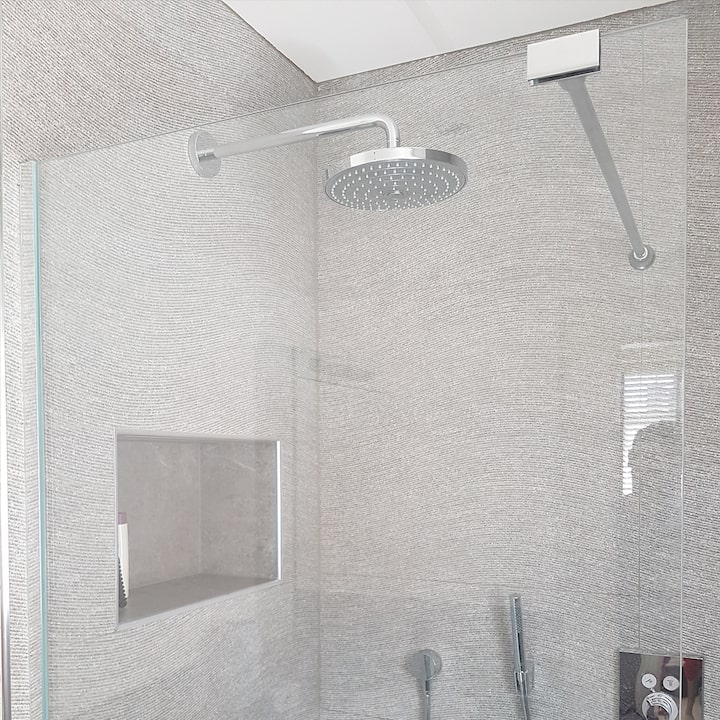 Don't see what you are looking for?
We will call you back ASAP